so i had my very first wedding yesterday! whew! i worked non-stop for 3 days to make 150 cupcakes - half chocolate chip, half vanilla cheesecake, a 6" marble cake, buttercream frosting, chocolate syrup frosting and 168 handwritten white chocolate double happiness symbols. oh, and a custom-made cupcake stand!
here are some pictures if you'd like to see!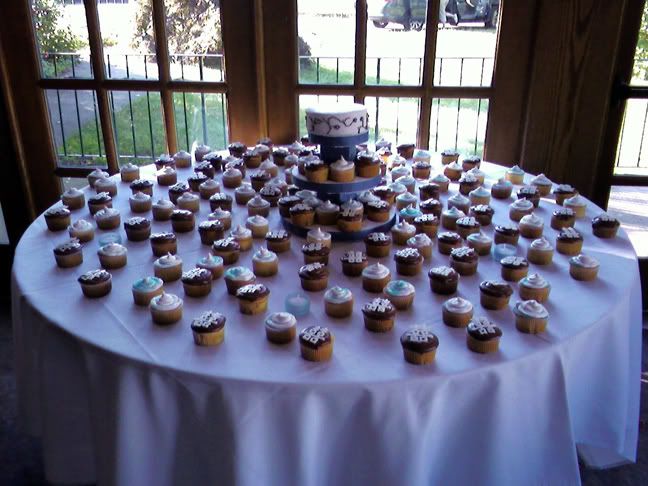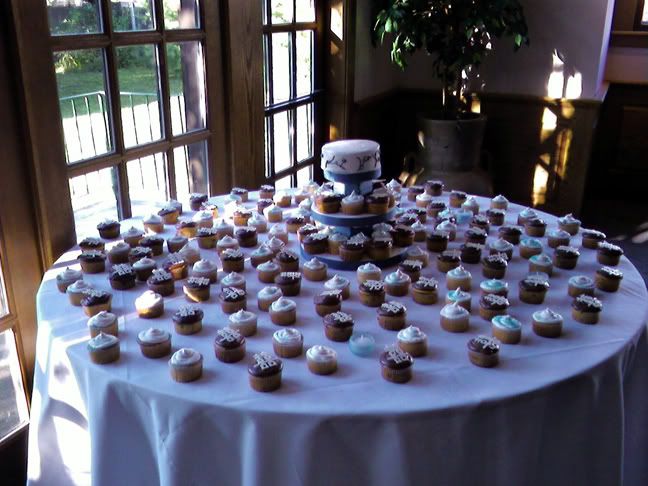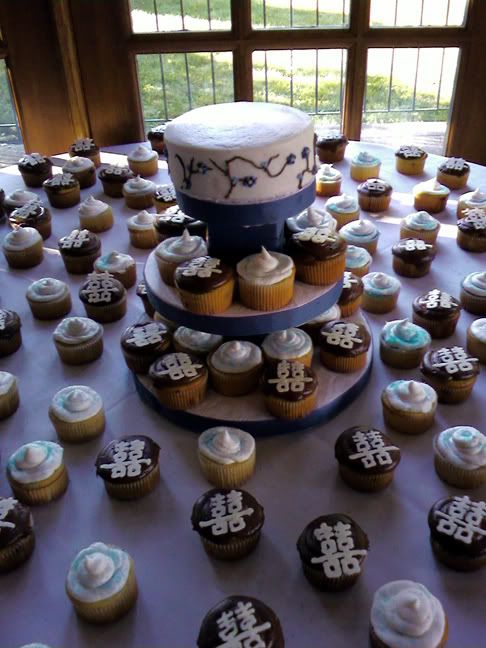 .:. jessica .:.
Saltbox Cakes
www.SaltboxCakes.com
married to tyler since 06.21.03
mother to alexander james and jonathan patrick born 09.14.05
.:. jessica .:.
Saltbox Cakes
www.SaltboxCakes.com
married to tyler since 06.21.03
mother to alexander james and jonathan patrick born 09.14.05